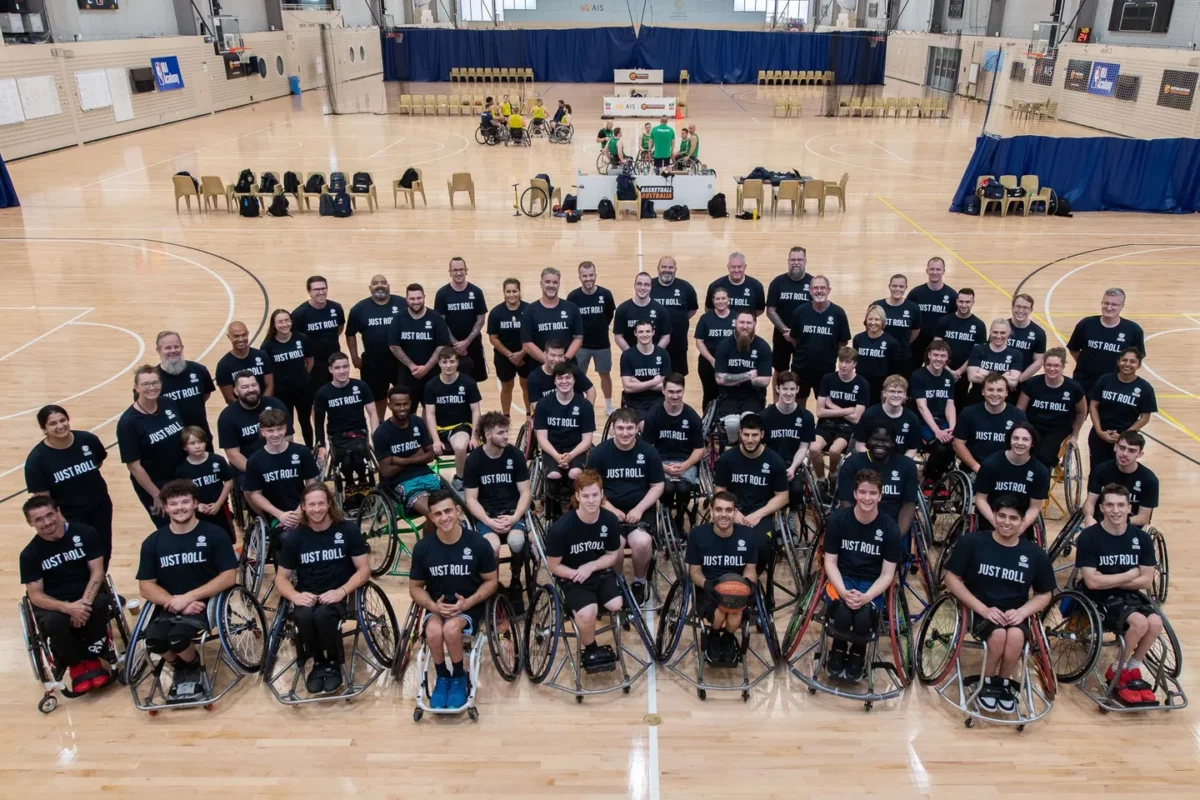 By BACT Media Unit – 15 November 2023
Basketball ACT would like to congratulate members of the 2023 GTK Waratah Wheelchair League Division 2 Championship winning Canberra Gunners Wheelchair team, who have been invited to the 2023 Frank Ponta Cup, from 16-19 November 2023.
The upcoming camp/tournament, held at the Australian Institute of Sport (AIS), will provide emerging wheelchair athletes and coaches a unique platform to refine and showcase their abilities, and push for selection for the 2025 Under 23 World Championships.
Gunners Wheelchair player, Bradley Burns, is excited about being part of the camp as a member of the playing squad. "It is wonderful to be given the opportunity to have such an experienced coaching line-up to learn from, as well as having such a high calibre of players from all over Australia to train and compete against", Bradley said.
Running parallel to the on-court component, a coaching development program is being held, with Gunners Wheelchair Coach, Rohan Foy, selected to be part of the off-court learning opportunities. Led by Janna Mizens (National Coach Developer and Head Coach of Under 25 Australian Devils), Peter Lonergan (Basketball Australia Director of Coach Development) and world-leading skills acquisition expert, Derek Panchuk, the four-day coaching development component will create an intensive learning environment that will prepare coaches to support the national program into next year's Paralympics and beyond.
When asked about being involved, Foy, who was named GTK Waratah Wheelchair League Division 2 Coach of the Year in 2023 said, "I am looking forward to working alongside, and learning from, such an experienced team of coaches. It is going to be great to build on the skills and techniques learnt from last year and apply them whilst coaching teams at the camp."
Joining Bradley and Rohan will be 2023 GTK Waratah Wheelchair League MVP, Jontee Brown, who will act as a mentor and support athletes in the camp, as well as Luke Greco, who trains with the Canberra Chargers and Gunners Wheelchair team.
Congratulations and well done to all.
Read more about the Frank Ponta Cup and squad announcements at Basketball Australia, clicking below:
Basketball Australia – Frank Ponta Cup