The Indigenous Game Development Program (IGDP) is aimed at Indigenous young people, based in and around Canberra – aged 12-18 – with a passion for basketball.
Delivered over a 9 week period, the IGDP offers participants the opportunity to:
Build on-court skills and game-play with a structured basketball program including a focus on individual fundamentals, as well as team defensive principles and offensive concepts;
Work towards a Community Level Referee accreditation;
Further develop game understanding with completion of a Community Coach accreditation;
Complete a Level 1 Score-table certificate;
Be involved in cultural learning presentations by local Indigenous organisations;
Attend healthy lifestyle education presentations.
At the completion of the IGDP, participants will have the skills and accreditation to take on paid basketball specific-roles, such as match refereeing, Score-table officiating and as a Development coach.
All IGDP elements will be delivered in a culturally appropriate manner, by qualified and accredited Basketball ACT coaches and educators. Local Indigenous organisations will vary as per requirements during the program.
With a long-term goal of building towards a team to compete at Indigenous Basketball Australia (IBA) events and represent our region, the IGDP is the first step in building a pathway to achieve your goals.
Keep an eye out for registration details for the Indigenous Game Development Program (IGDP) – Term 1 (2024).
You can complete the below form to register your interest and we will provide details when registration opens.
IGDP Artwork – Rising Tide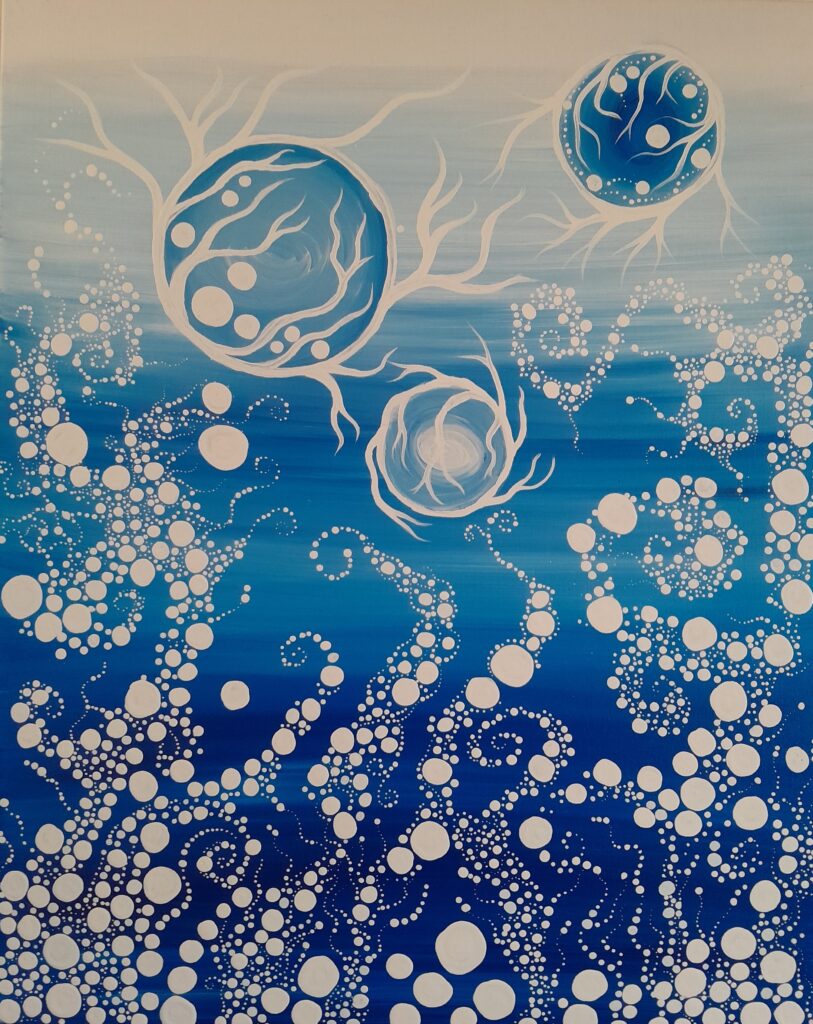 The design inspiration for Basketball ACT's Indigenous Game Development Program singlets and polos comes from a work by Dhungutti artist, Margy Duke, who lives in Canberra.
Entitled Rising Tide, the artwork lifts us up with the Creator's flow toward the shore of our future to stand up and be counted in the present while representing our past.
You can find Margy's work at Turtle Lightning Arts – turtlelightningarts.com
Margy is also a professional genealogist, and owner of Native Seeds, a Supply Nation registered business that specialises in Aboriginal geneaology, family finding and cultural reconnections.
If you have any questions or would like further information about Basketball ACT's Indigenous Game Development Program (IGDP), please contact our Development team at: