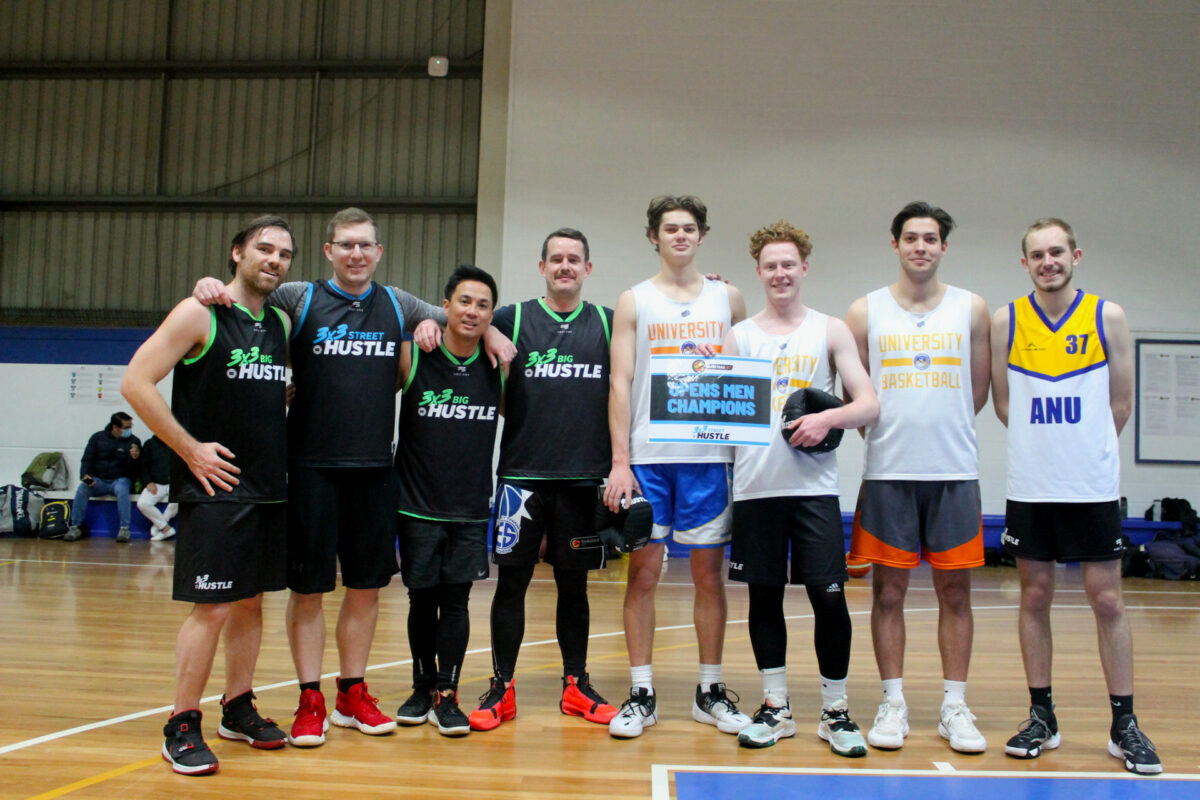 By BACT Media Unit – 22 July 2022
Last week, 11 teams met at the Belconnen Basketball Stadium to compete in one of the newest Olympic sports: 3×3 basketball.
Basketball ACT's July 3×3 Street Hustle was held on 16 July. The 11 four-player teams competed against each other in three different age groups: Boys Under 12, Boys Under 14 & Under 16 (combined), and Open Age.
While there has been a total of four 3×3 Hustle events hosted in Belconnen so far in 2022, last week's was the first one of the year to feature a Men's Open Age Group, with two teams travelling to the Capital from out of state to compete.
The tournament lasted approximately five hours, and three teams emerged victorious in the end:
Swish-Kebabs won in the Boys Under 12 Group
Hoop House finished 1st in the Boys Under 14 & Under 16 Group
Greasy Grovers were the winners in the Open Age Group
Want to learn more about 3×3 Hustle? Find upcoming events near you.