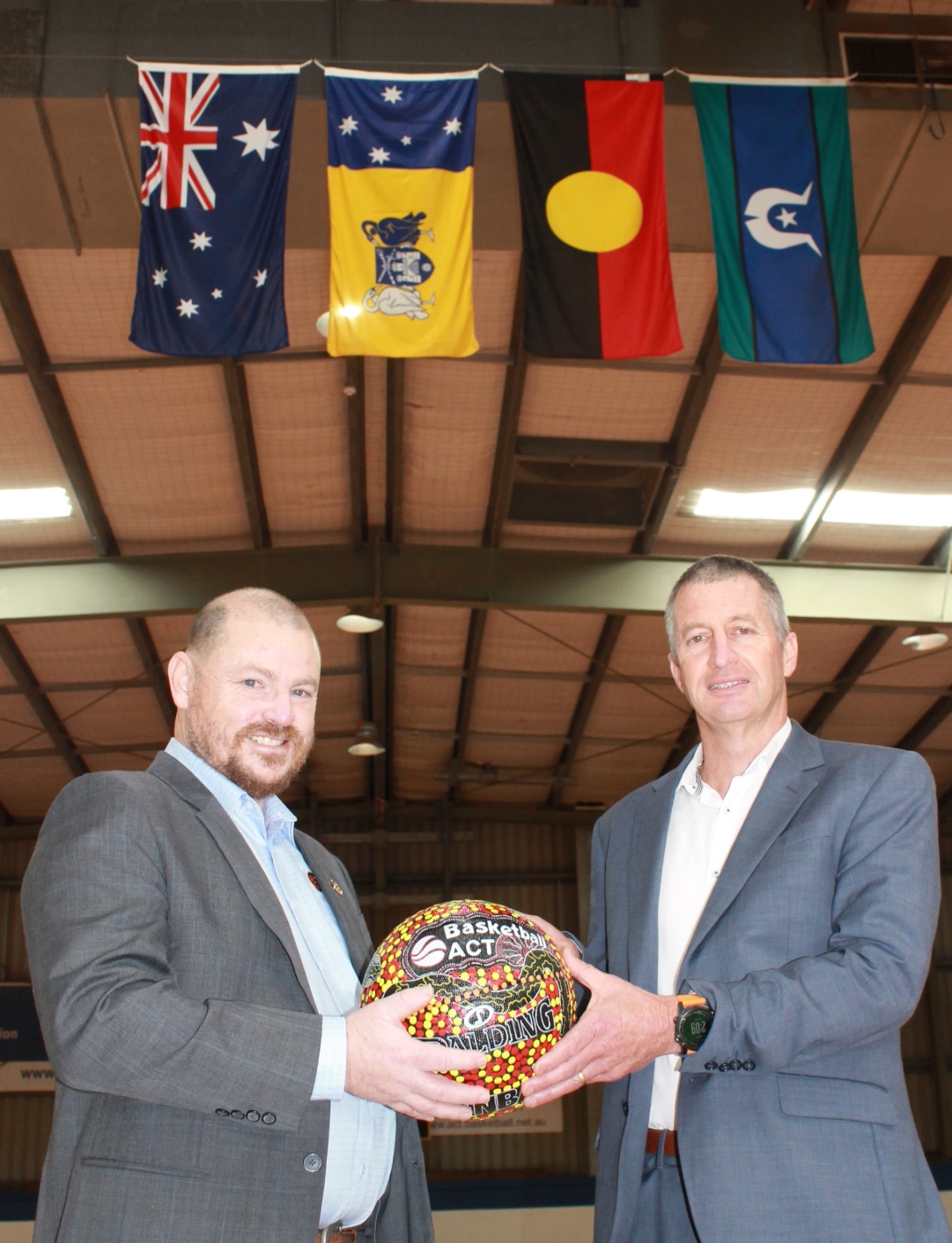 By BACT Media Unit – 20 October 2021
Basketball ACT (BACT) is proud to announce they have signed a long-term sponsorship agreement to partner with local Indigenous and veteran owned technology company, Willyama Services as major sponsor of all junior referees in the ACT.
The agreement, which commences from the up-coming summer season, will see Willyama Services support the growing network of junior referees in the ACT over three years, as well as becoming the naming rights sponsor of the recently announced Willyama Performance Officiating Academy, a 12-month program aimed at identifying, developing and supporting junior referees to take the step into the elite officiating pathway.
Basketball ACT CEO, David Simpson (above right) and Willyama Services CEO, Kieran Hynes (above left) have both expressed excitement about the exciting about the opportunity to support the "unsung heroes" of our game – referees.
You can read more about this sponsorship announcement and find out more about Willyama Services in the below media release.
BACT Welcomes Willyama Services as Junior Referee Sponsor – Media Release