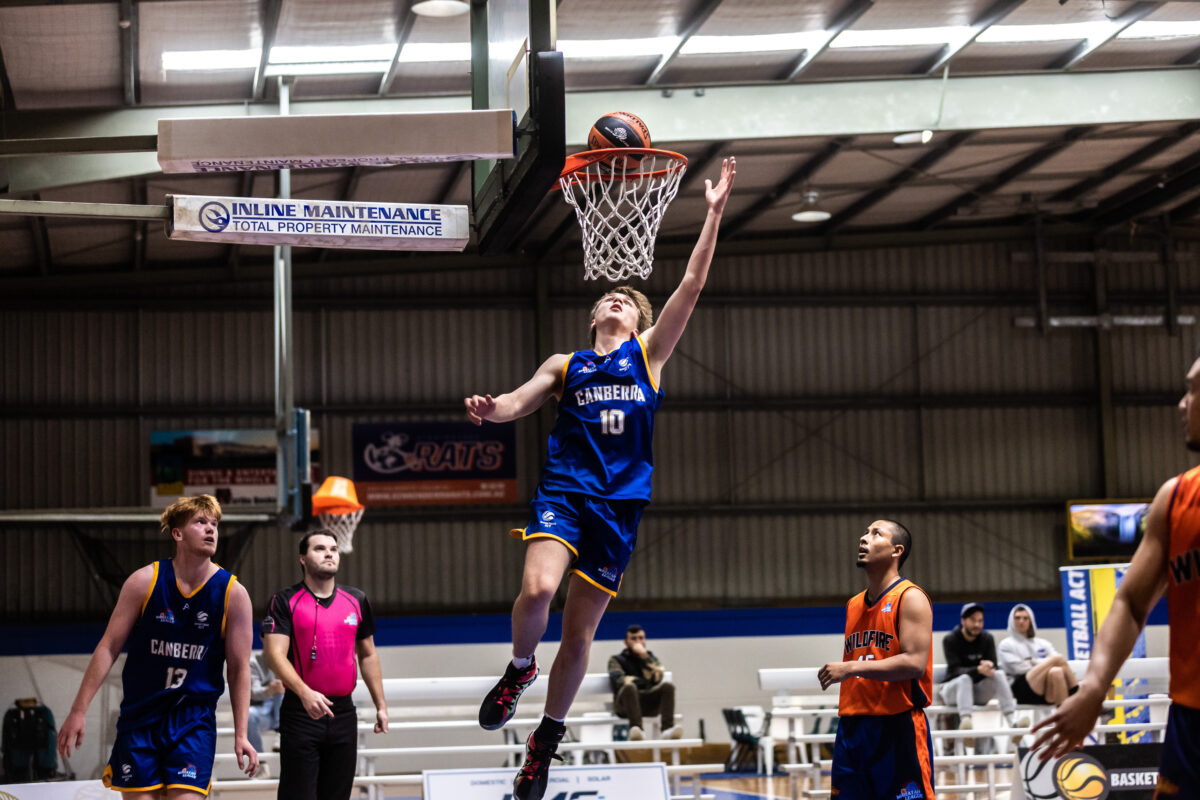 By BACT Media Unit – 13 April 2022
Last Saturday saw the Canberra Gunners Academy play their first home game of the 2022 Spalding Waratah League season. After an impressive Round 2 victory in Wagga Wagga against the Heat, Belconnen Basketball Stadium was ready to see their young guns put on a show.
Their opponents were the Camden Valley Wildfire. Searching for their first victory of the season, the Wildfire were never going to roll over and concede defeat easily. The Gunners Academy on the other hand came into this one keen to defend their 1-0 record and keep up a positive start to their campaign.
After fighting to a six-point lead at half time, the Gunners Academy really turned it on in the third quarter, scoring twelve unanswered points in the first four minutes. They never looked back, cruising to a 78-50 victory over the Wildfire.
With 11 players scoring at least one basket, the Canberra side was firing on all fronts. Lachlan Smith led the team with 15 points, while second top scorer Robbie Emelifeonwu splashed in a pair of three-pointers on his way to 12 points.
For the Wildfire, Ajou Adup top scored with 11 points. Malakai Ogbuehi-Stanley contributed 10 points and Anudeep Singh added another 9 points.
The Gunners Academy (2-0) now sit second on the Spalding Waratah Men's ladder. Their next game is at home against St George Saints White on the 23rd of April, so make sure to come down to Belconnen Basketball Stadium as we tip-off at 1pm.
(Photos courtesy – @daynaransleyphoto)