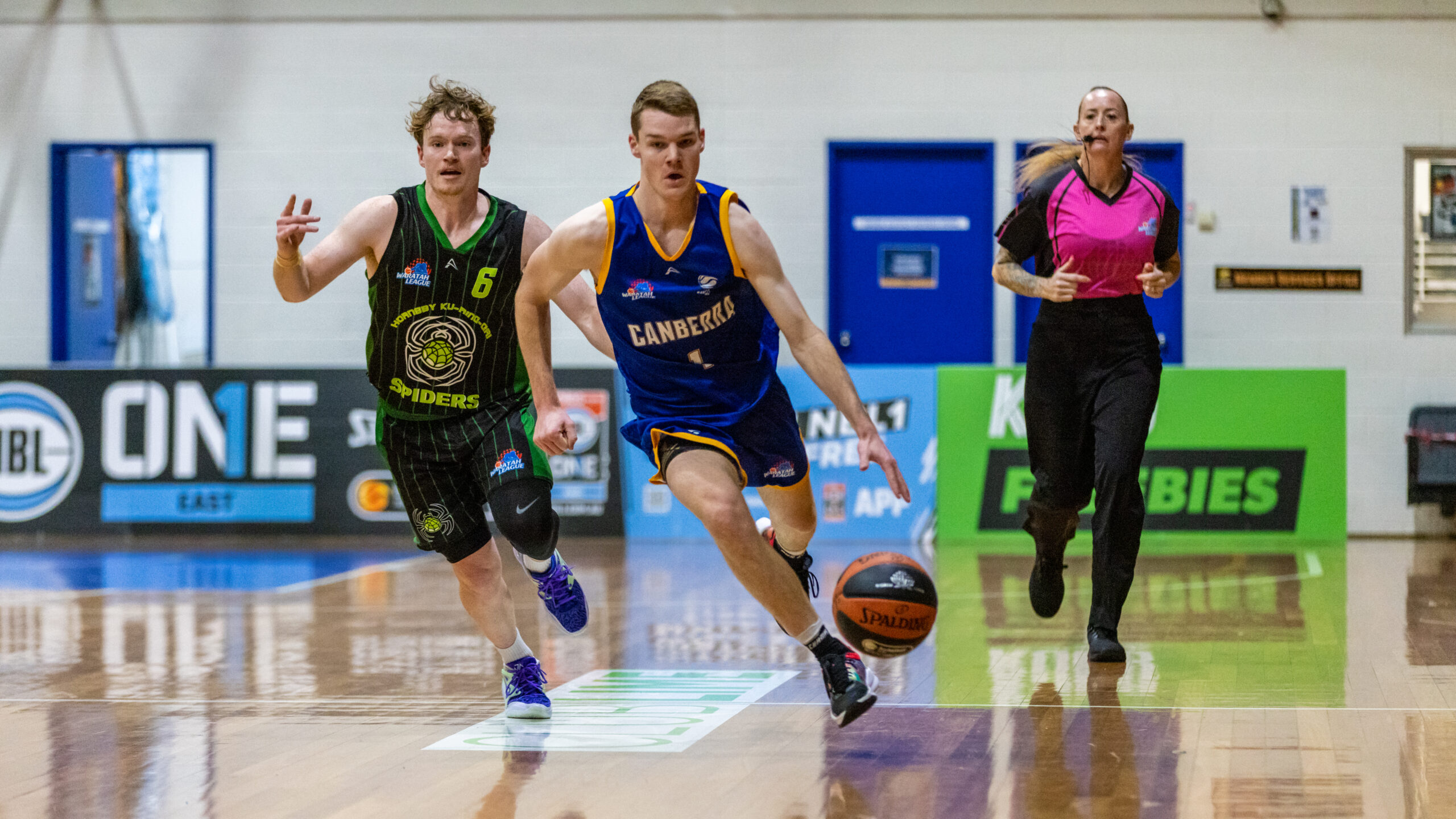 By BACT Media Unit – 21 July 2022
Canberra Gunners Academy had themselves a busy weekend at Belconnen Basketball Stadium, with two games over two days.
Their first matchup was against the Hornsby Ku Ring Gai Spiders on Saturday. The Gunners Academy were aiming to go two from two against a tough Spiders side keen to stop their slide down the Spalding Waratah League ladder.
The game was tough and physical right from the get-go, with plenty of hard fouls in the first quarter alone. Canberra were down 35-40 at half time before Will Rice turned things around, scoring seven points in the third term to give them a one-point lead with a quarter to go. The home side dominated the start of the fourth quarter to stretch the lead out to 11 points with five minutes to go, before a late Spiders charge and last second shot sent the game to overtime.
Unfortunately, the Gunners Academy couldn't quite get over the line in the extra five minutes, and went down 86-88 to Hornsby.
Lachie Smith led the scoring with 22 points and was backed up strongly by Will Rice, who drained four three-pointers on his way to 18 points for the match. Mitch Robinson (16 pts) and Henry Wallace (10 pts) rounded out the double digit scorers for Gunners Academy.
Canberra had to overcome the tough loss quickly though, as they tipped off against the Newcastle Falcons at 11am the very next day. The Falcons came into this one off the back of a strong win the previous day, so this matchup was going to be tough.
Scores were close after the first quarter, but the Gunners Academy found their groove in the second, with Mitch Robinson (8 pts) and Angus Byatt (7 pts) powering the home side to a twenty-point half time lead. The Falcons couldn't find the scoring to mount a comeback and Canberra emerged victorious, 97-80.
Five players reached double figures, with Henry Wallace's 19 points and three triples. leading the way. Mitch Robinson (16 pts) and Zac McDermott (18 pts) also found their range from deep, combining for a further six three-pointers. Big men Will Rice (15 pts) and Angus Byatt (11 pts) rounded out the major scorers.
A win and a loss this past weekend puts the Gunners Academy (11-5) in third place on the Spalding Waratah League ladder and with only four games left in the season, Canberra will be confident they can hold onto a top four position. Next up is a road-trip to the Hurstville Aquatic Leisure Centre on Saturday- 23 July – to take on St George Saints White – tip-off @ 6.30pm.