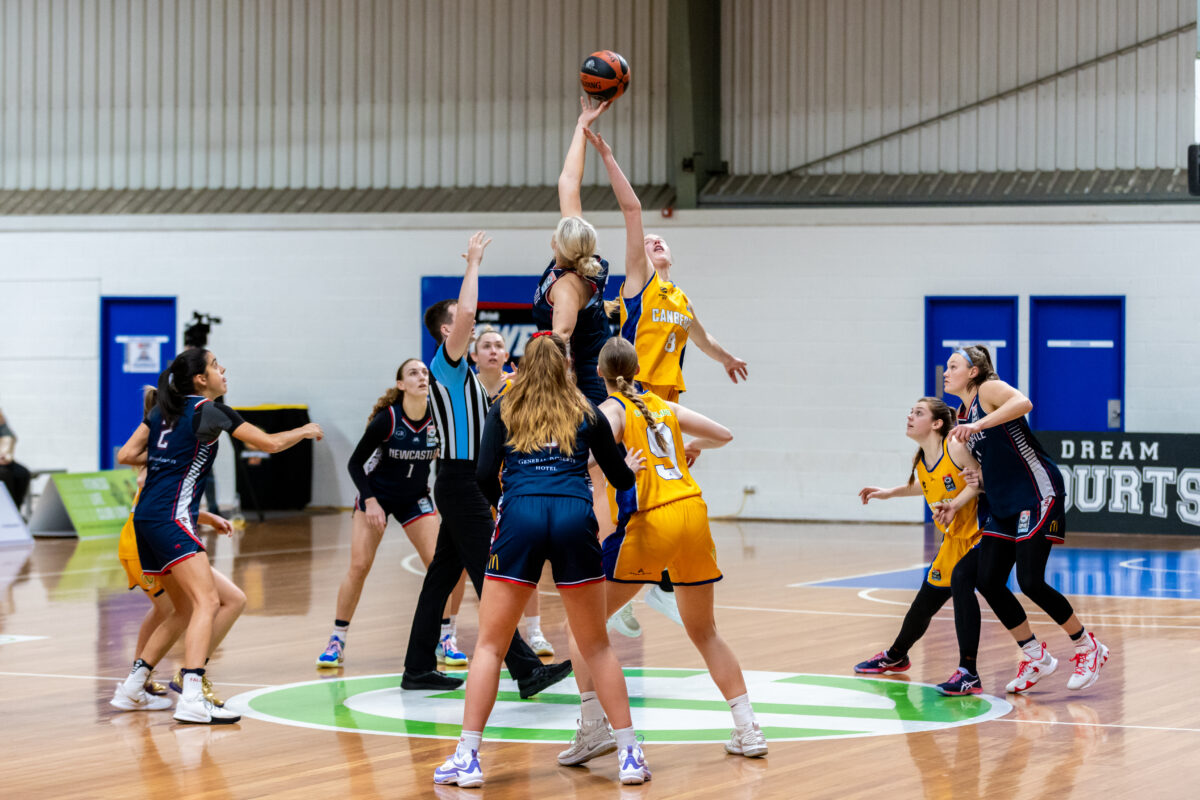 By BACT MEDIA UNIT – 19 July 2022
The Canberra Nationals were back on court in Round 14 of the Coles Express NBL1 season on Sunday 17 July against the visiting Newcastle Falcons.
With several key players missing from the line-up, the Nationals had a quiet first quarter, that had them on the back-foot for the rest of the game. With some defensive tweaks and a few more shots finding their mark, Canberra found their groove to make the Falcons work hard, but just couldn't reel the opposition in with enough time, ultimately going down 54-88.
Mia Slater made the most of her opportuities with a solid double-double (12 pts/12 rebs), while Jasmyn Boutzos hustled hard in support to record 10 points. With extra minutes on-court, and a mountain of work to do in the paint, Chloe Tugliach and Abbey Morton combined for 14 rebounds and four steals.
Nicole Munger (27 pts/10 asts/10 rebs) was very impressive for the Falcons, securing a triple-double along with five three-pointers, with help from Chyra Evans (23 pts, including five triples) and Emily Foy, who had 18 points.
The Nationals (6-9) will look to bounce back strongly against the Illawarra Hawks on Saturday 23 July, when they jump on the bus to the Snakepit. You can catch all the action on the NBL1 App, or by heading to nbl1.com.au/east.
(Game Day Photos – courtesy of Discovery One Photography)