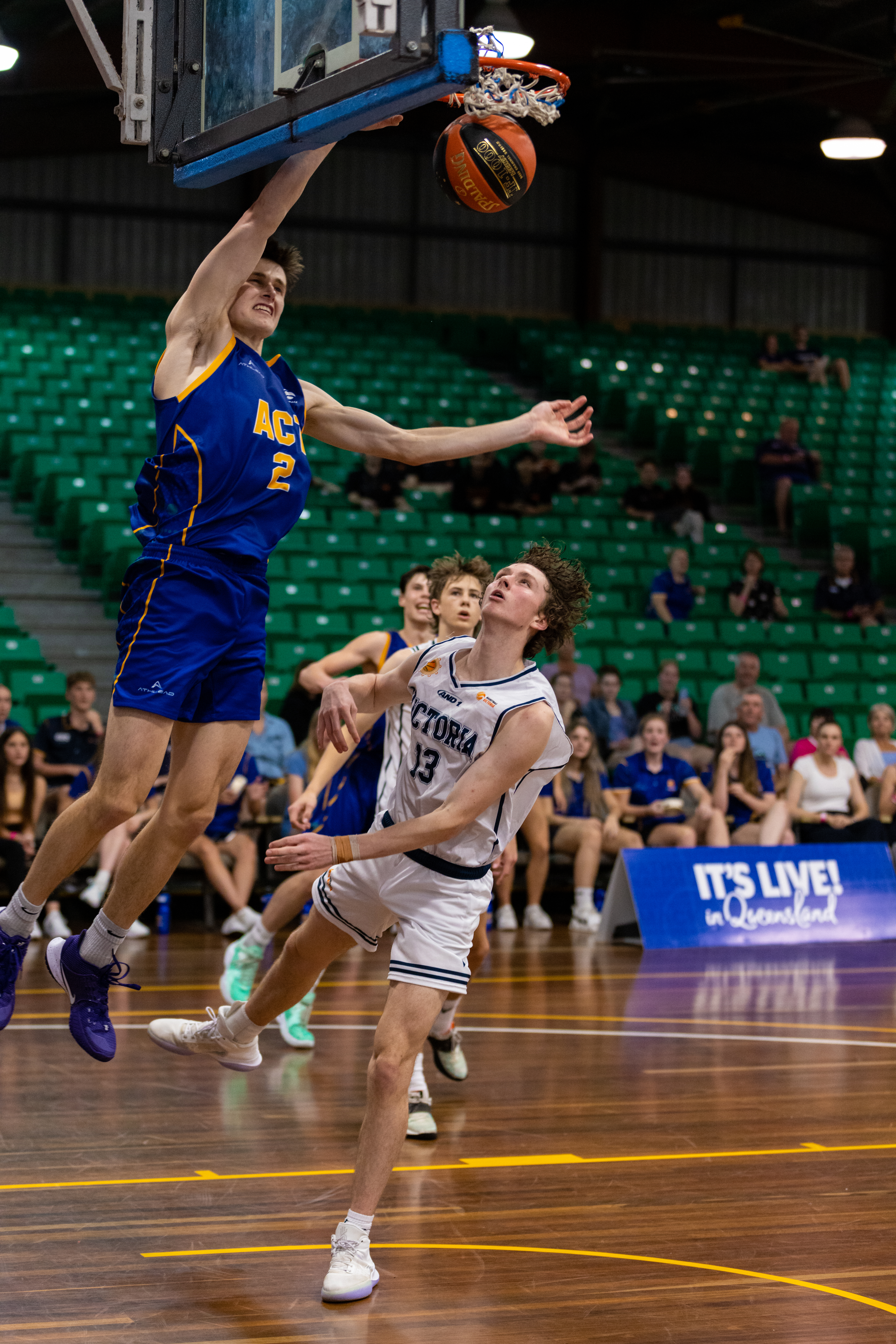 By BACT Media Unit – 27 April 2022
What a massive few weeks it has been for Basketball ACT's Under 18, Under 20 and Ivor Burge playing groups, with "back-to-back" Australian Junior Championships being held in Victoria and Queensland.
While we didn't come home with any silverware from our campaigns, our performances across all competitions continues to show how talented our young hoopsters are from the ACT.
While the results didn't go their way, both U18 Boys and Girls teams played with plenty of "ACT pride" in Ballarat. With many players moving up to the U18 age bracket in 2022, it is heartening to see that so many players took advantage of their opportunities to showcase their skills. The added bonus of having so many players make the step up to the U18 playing space in 2022, means there will be a lot of continuity amongst the playing group for the 2023 event.
Well done to all the players, coaches, managers, parents and support staff who made the trip to Ballarat.
Our U20 Men's and Women's teams continued to highlight Basketball ACT's established pathways into senior representative basketball, with well developed squads. The Men's team saw the core of "Bronze Medal" winners from the 2021 U18 AJC's continue their journey in Mackay, while the Women's team had called on several members with WNBL, NBL 1 and Waratah League experience.
Our U20 Men fell short of snagging another medal, and finished 4th overall, while our Women were able to manage 8th overall at the 2022 event.
After a disrupted build-up, our Ivor Burge Women's team fought their way into a play-off for 3rd, but fell just short, to finish 4th overall.
Congratulations and well done to all three teams who made the trek to Mackay.
Congratulations also to Alex Toohey from the U20 Men's teams for collecting the Bob Staunton Medal for Best in Tournament.
Basketball ACT would also like to congratulate Ethan Tulk for being appointed to the Bronze Medal U20 Women's game, and Lachlan Houen for being appointed to the Bronze Medal Ivor Burge Men's game. Great to see our referees also getting an opportunity to shine on the national stage.
(U20/Ivor Burge AJC Game Photographs – courtesy of Discovery One Photography)