2022 Canberra Gunners Academy & U20 Men's Trials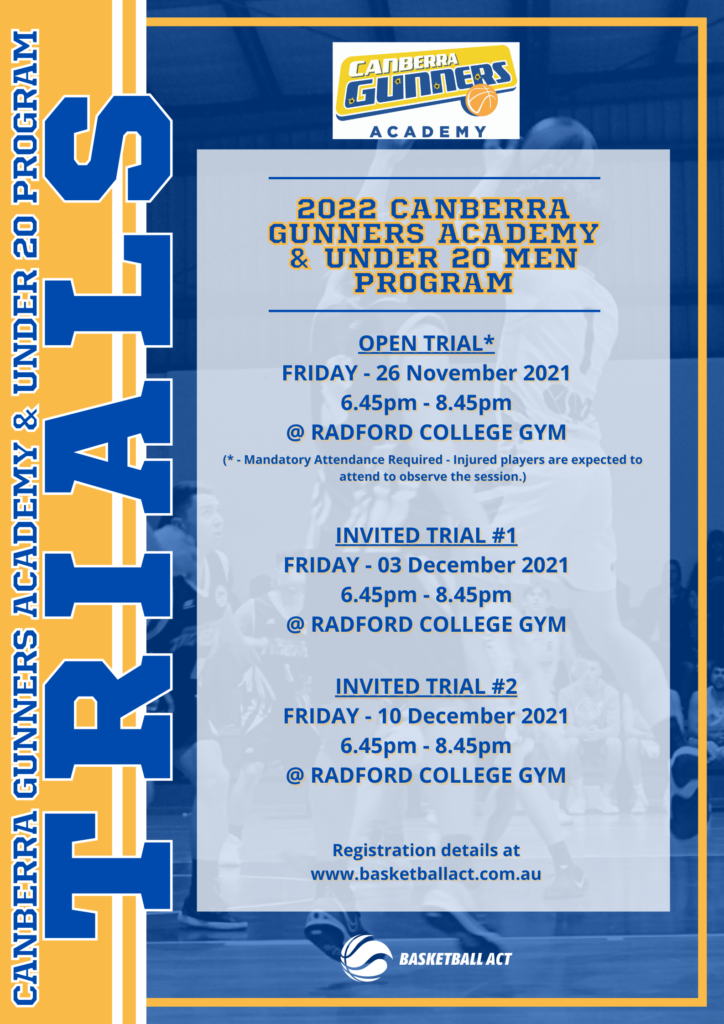 Trials for places in the 2022 Junior Performance Program – U20 Men and Canberra Gunners Academy have now been confirmed and registration is NOW OPEN.
Interested participants must be:
Born in 2003 or 2004 to be eligible for the Under 20 Junior Performance Program;
Athletes may be identified for selection in the Canberra Gunners NBL1 East squad, which will be determined in early 2022.
(* Please Note – Mandatory Attendance Required for the OPEN TRIAL – Injured players are expected to attend to observe session).
Click on the following links to find out further details about dates, locations, eligibility and registration:
2022 U20 Men & Canberra Gunners Academy Trials – REGISTER