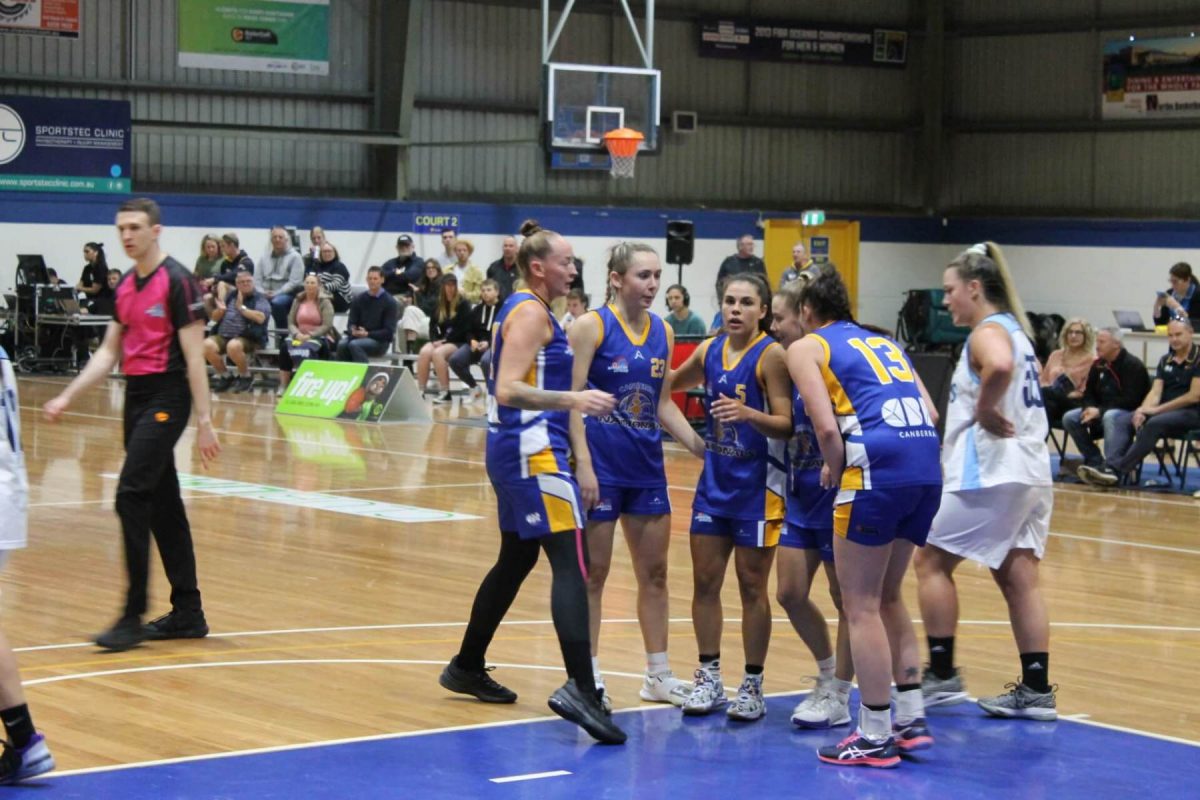 Round 1 – QUADRUPLE HEADER – 10 April 2021
By Basketball ACT Media Unit
CANBERRA NATIONALS
The Canberra Nationals opened their Spalding Waratah 1 Women (W1W) season with a 15 point win against the Bankstown Bruins – 81-66 – in a fast paced game which saw four Nationals players score in double digits.
The Canberra Nationals lead at every break, with Lizzy Tonks providing a steady offensive hand throughout the game, top scoring with 22 points (6 of 11 – 3pt shots @ 55%). Lizzy's back-court partner, Abby Cubillo had an impressive night on both ends of the court, snagging two steals to complement her 14 points and 5 assists.
Veteran Michelle Cosier and young gun Mickey Williams had solid contributions, with Cosier recording 10 points, 6 rebounds and 4 assists and Williams scoring 12 points and grabbing 6 rebounds.
The Nationals will be looking to continue their winning start to the season as they take on the Sutherland Sharks at Belconnen Basketball Stadium at 3pm on Saturday.