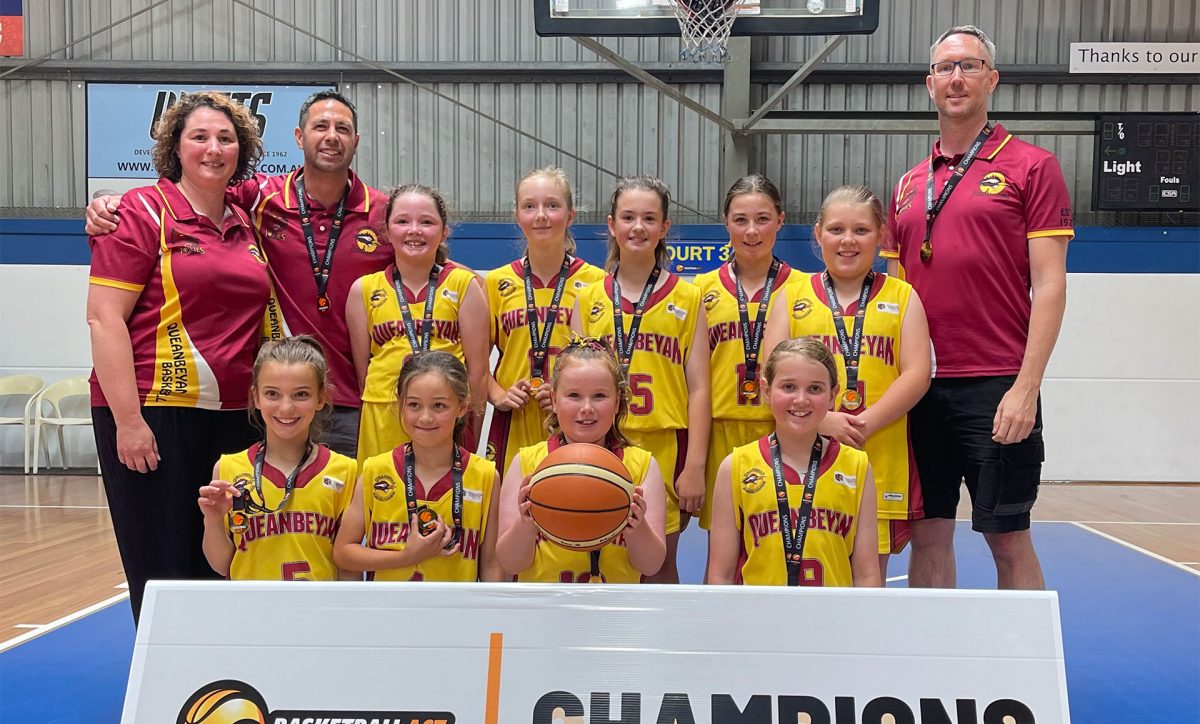 Men – Tuggeranong Vikings (1st) v Belconnen Ramblers (3rd)
After being upset by the Wests Magpies in the Semi – Finals last week, the Vikings will need to bounce back against a Ramblers team that has been improving every week and is finally looking to be at full strength. The Vikings however swept the season series against the Ramblers so will be extremely confident of securing the final spot in the Grand Final.
Match Ups
PG – Rhys Kaye (13.6 ppg – Vikings) v Jason Freshwater (19.6 ppg – Ramblers)
Kaye has been a solid contributor for the Vikings since his return from overseas and the speedy point guard will need to bring his A-game in order to win the matchup against the athletic Freshwater who has set the league on fire in his first in the Nations' Capital. Both also contribute defensively in addition to getting others involved. Whichever guard wins this match up could go a long way to deciding the result of the game.
Advantage – Tie
SG – James Toohey (13.7 ppg – Vikings) v Lachlan Ross (8.8 ppg – Ramblers)
Toohey has been one of the most improved players in the competition in 2016 and his well-rounded game can be counted on to be a strong contributor in this match up. Whilst some would say Ross is somewhat one-dimensional (of 57 field goals made, 35 have been from the 3 point line) there can be no question that he is one of the premier shooters in the competition who will have taken confidence from the previous week's games.
Advantage – Vikings
SF – Evan Fowler (16.9 ppg – Vikings) v Tom Commins (6.9 ppg – Ramblers)
Fowler has made a well-deserved reputation for being able to heat up in a hurry and the Ramblers would be wise to ensure that he doesn't get any open looks early in the game. Expect Commins to attack Fowler on the offensive end as the lefty has never been an elite defender. Commins may be in doubt after landing awkwardly on his knee in the game last week so Ramblers coach Jon Pratt will be holding his breath about the health of his long armed forward.
Advantage – Vikings
PF – Stephen Rowe (15.2 ppg – Vikings) v Tim Hewett (10.5ppg – Ramblers)
Hewett has been an under the radar success story for the Ramblers, providing them with a solid 10 games in double figures throughout the year. He matches up against the always explosive Rowe who looks to be in fantastic shape and is a match-up nightmare for any opposition big guy. Look for Rowe to be aggressive early in this match-up.
Advantage – Vikings
C – Glenn Morison (10ppg – Vikings) v Obieze Moneke (17.9ppg – Ramblers)
Whilst Morison has had a good year and would probably fancy his chances in this matchup there can be no question that this one favours the Ramblers. After scoring double figures in all 19 games he participated in this year and standing out as an MVP favourite, expect Moneke to go at the young Morison to try to get him in foul trouble. Morison will need to be tough on the glass in order for the Vikings to do well.
Advantage – Ramblers
Benches
Andrew Smith (3.6 ppg), Declan Pratt (4.6 ppg), Jordan Sembel (4.3 ppg), Shaun Mills (11.1 ppg)
V
Dan Jackson (16.9 ppg), James Martin (4.9 ppg), Nick Morgan (2.1 ppg), Tate Harris (3.7 ppg), Tristan Scotcher (4 ppg)
Both coaches have the luxury of some real talent off of the bench with Coach Herak relying on the steady play of Shaun Mills and Coach Jon Pratt relying on Gunners veteran Dan Jackson. These are not the only contributors however with an abundance of depth available to both coaches.
Advantage – Tie
Prediction: Vikings by 4 in a nail biter.
Women – Tuggeranong Vikings (2nd) v Norths (3rd)
Match Ups
PG – Tegan Ketels (15 ppg – Vikings) v Callie Bourne (15.9 ppg – Norths)
In what could be the marquee matchup of the game it is the sweet outside shooting of Ketels up against the strong penetration of the young Callie Bourne. Bourne's workload will also include getting the rest of her teammates involved so it will be a huge ask for her to chase around Ketels for the entire game without giving the sharpshooter an inch of space.
Advantage – Norths
SG – Megan Defaweux (5.5 ppg – Vikings) v Erin Maplesden (4.7 ppg – Norths)
Both SG's won't be asked much more of than to do their jobs and compete hard. Defaweux had a great game in the semi-final last week and will be looking to bring that form up into the preliminary final. Maplesden must be respected on both ends of the floor as she looks to get the better of this match-up.
Advantage – Tie
SF – Abbie Davis (9.8 ppg – Vikings) v Sophie Perkins (5.1 ppg – Norths)
In what is definitely a matchup of the size of the Vikings v the speed of Norths the experienced Davis will probably fancy her chances in this matchup. Look for her to attack from the inside whilst doing a great job helping out on the boards. Perkins will do a good job providing space for the Bourne sisters and will compete hard defensively though probably not enough to win this match-up.
Advantage – Vikings
PF – Hayley Mason (12.6 ppg – Vikings) v Isabelle Bourne (17 ppg – Norths)
Expect fireworks in this match-up with both players being an offensive force. 'Issie' Bourne has had a fantastic year and has shown real improvement in all areas of her game leading her to a 3rd place in the scoring ladder. Mason is certainly no slouch however and will be attacking the young Bourne to try and get her in foul trouble. The way Bourne handles her first Senior Preliminary Final will go a long way to determining the outcome.
Advantage – Norths
C – Hayley Mason (12.6 ppg – Vikings) v Emma Rowcliffe (12.7 ppg – Norths)
This fantastic matchup of the young centres inside is a display of the young talent here in the ACT. Both centres will fight hard for position on the block but also for rebounds at both ends. Extremely hard to pick who will get the upper hand of a match-up however Rowcliffe has the luxury of Callie Bourne spoon-feeding her a couple of easy buckets per game.
Advantage – Tie
Benches
Vikings – Katrina Swanston (5.3 ppg), Lauren Simpson (6.3 ppg), Sophie Anderson (10.5 ppg), Candice Van Duren (7.8 ppg)
V
Norths – Bridie Macdonald (2.8 ppg), Hope Pateman (2.7 ppg), Nalani Makunde (3.5 ppg), Taela Hitchcock (5.4 ppg)
The health of the Vikings Sophie Anderson will definitely be the decider in this one after she had her tonsils removed not long ago but if she plays this is a clear win for the Vikings. Swanston will also come in and play hard whereas Makunde will need to be efficient when giving I.Bourne and E.Rowcliffe a spell for Norths
Advantage – Vikings
Prediction: Norths by 5 in a small upset.